Andy Baylor
Booking / Enquiry
Andy Baylor, Australian musician of renown, has his roots in the inner- urban art movement of seventies' Melbourne –a time of musical experimentation, freedom and folk clubs. He has spent the last thirty years honing his unique musical talents.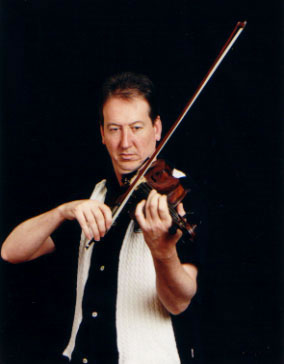 Never having been drawn to mainstream commercialism, Andy has traveled the back roads of popular culture seeking knowledge and inspiration from many forgotten sources . He has drawn on America's great 20th century legacy of popular music and his own Australian roots, creating a new individual voice combining instrumental virtuosity on several instruments with a strong sense of place and history.
As a guitarist, Andy combines a deep knowledge of blues, jazz, folk and country music. After spending his formative years in Melbourne bands such as the Blue Rockets, The Honeydrippers and the Auto drifters , he cut his teeth playing with many visiting U.S.A. masters including Jimmy Witherspoon (Legendary blues shouter), Big Jay McNeely (R 'n B saxophone pioneer), Jimmy Mc Griff (funky, famous Hammond organ virtuoso, Flaco Jimenez (tex mex accordion king), Coco Robicheaux (contemporary singer, songwriter from New Orleans), Louisiana Red (Bluesman), Screamin Jay Hawkins (voodoo blues king) .He was even hand-picked by Bob Dylan to support some of his shows in '92 with the Baylor Brothers(Dylan was given a copy of Andy's first CD). Robert Plant used Andy's Dancehall Racketeers on his '86 tour and was so inspired that he went back to England and cut an album of rhythm 'n' blues under the Honeydrippers' name!…. .
He has also toured with artists as diverse as Taj Mahal; John Mayall; Slim Whitman; New Orleans Soul singer, Betty Harris; Zydeco greats-Queen Ida and Rockin' Dopsie snr; Steve Riley's Mamou Playboys ; Cajun band Balfa Toujours and played fiddle with Cajun accordionist Ray Abshire. He has also played concerts with bluegrass greats-banjoist Bill Keith, fiddler Mark O'Connor and guitarist Dan Crary.
As for Australia's great legacy of artists, Andy has always been a busy working musician with unmatched versatility. Over the years he has played with many artists –country, folk and rock with Slim Dusty, Anne Kirkpatrick, Redgum; blues with Chris Wilson, Kerri Simpson, Continental Robert and others; he has written and recorded original music with Richard Frankland, Gunditjamara film maker, writer and musician, and is a founding member of the Charcoal Club. Through this band he has developed deep relationships with indigenous musicians and communities; he has played funk and world styles with Banana Oil and Nicky Bomba; he has played all styles of jazz with local legends Bob Barnard and Ade Monsborough, Judy Jacques, Ken Schroder, Alan Browne, and others.
During the 1980's,with his band The Dancehall Racketeers, Andy toured everywhere in Australia, from Aboriginal settlements in Arnhem Land to big city concert halls breaking down barriers and introducing such (then unusual and obscure) styles of music as Western Swing, cajun, zydeco, rockabilly, country ,hillbilly and blues to Australian audiences. The Dancehall Racketeers are currently enjoying a renaissance in roots music circles, recording a new album and playing festivals with a new line-up
Andy is truly one of the architects of the current "roots /blues" trend in Australian popular music and continues to be an inspiration to many younger artists. Over the last few years ,Andy has produced albums by artists such as Sarah Carroll, Tracey Miller, The Charcoal Club and the Dancehall Racketeers. and he has guested on countless country, blues and rock albums.
As a violinist, he has created a unique Australian sound with elements of swing, celtic, cajun, classical and country fiddle styles. In 1989 and again in 2005 he traveled the backroads of the U.S.A. as a fiddler, where he gained valuable experience meeting and playing with many legendary musicians including bluegrass greats David Grisman , Texan swing fiddle master Johnny Gimble (A member of Bob Wills Texas Playboys), cajun fiddle greats Dewey Balfa, Rufus Thibodeaux ,Dave Greely and accordianists Ray Abshire and Marc Savoy.
Over the last fifteen years Andy has played all the leading music festivals with his band the Cajun Combo. This band specializes in a unique, hybrid mix of Louisana-inspired Cajun dance music ,blues, western swing and original tunes delivered with a definitive Australian roots flavour. Andy continues his unique musical journey with a host of diverse musical projects and his many CDs reflect his wide artistic interests.