Katie Noonan
Booking / Enquiry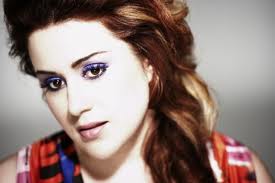 With Katie Noonan's trio of 14 years Elixir about to release their long awaited second album First Seed Ripening, and in the wake of their recent national tour supporting the American jazz legend Ron Carter, the group have now announced that they will be heading out around the country to launch said exquisite new album.
Since their self-titled first album became a top 20 best-seller upon its release in 2003, Melbourne-based guitarist Stephen Magnusson, a major solo recording artist in his own right, joined the band in 2005. Rounding out the trio, Katie's husband Zac Hurren provides his mellifluous, lyrical saxophone lines, as distinctive a feature of the Elixir sound as Katie's sublime vocals themselves.
One of the greatest singers Australia has ever produced, though the six times platinum selling and 3 x ARIA Award winning Noonan is the obvious public focal point, Elixir is a trio of musical equals.
Regarded by many as Australia's finest jazz guitarist, Magnusson has shared the limelight with the likes of Paul Grabowsky, Scott Tinkler, Michelle Nicole, Paul Kelly and Vince Jones. He was awarded the Swiss Diagonal Arts Grant and the Pop Kredit award in 1999, was co-winner of National Jazz Award the following year, and has been nominated for the Freedman Fellowship (twice) and the Melbourne Prize.
Zac Hurren won the National Jazz Award (in 2009), and is a truly unique and distinctly Australian saxophonist, composer and improviser. Steeped in the jazz heritage of Coltrane, Shorter, Coleman and Shepp, Zac's debut album 'Exordium' was released in Australia in 2007 on the Jazzhead label, receiving critical acclaim and heralding a triumphant new arrival on the contemporary jazz scene.
The trio's new album 'First Seed Ripening' is largely inspired by the words of legendary Australian poet (and winner of the 2000 Patrick White Award) Thomas Shapcott. In penetrating deep into the heart of Shapcott's words, the trio enlisted the help of string players from the Australian Chamber Orchestra (with whom Katie has worked regularly), and leading jazz players Jonathan Zwartz on bass and Simon Barker on drums.
'Our aim,' Katie says of the new album, 'was to make gentle, intimate music, and it was all about freedom and spontaneity.' Recording at an unhurried pace, the trio allowed themselves the time to explore every nuance of Shapcott's subtle, deeply humane poetry.