Paul Rettke
Booking / Enquiry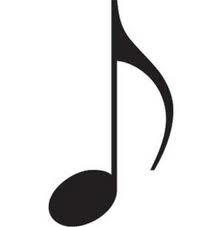 Victoria, Australia
Paul Rettke's career began in 1983 in after 6 years experience in the entertainment industry as both an actor and a musician. He is a Honours Graduate of the NSW Conservatorium of Music with a Diploma in Jazz Studies and since has gone on to study and play with leading Australian and International Musicians such as Dun Burrows, George Golla, Roger Frampton, Mike Nock and Kerrie Biddell. Paul further established his career when he travelled to Brazil to study with Helio Palmiro, Jack Wilkins in New York and studying composition and arranging with Bobby Lamb, Director of the B.B.C. Radio Orchestra in London
Paul then moved his focus into teaching when he was appointed lecturer in Jazz Studies at the Institute of Arts, Deakin University where he was also Director of the Deakin University Jazz Ensemble. Paul then moved onto a position with Geelong Grammar where he tutored in guitar, piano and Jazz Studies.
In 1994 The Novotel Hotel on Collins hired Paul Rettke to perform in there Hotel every Saturday and Sunday night. This residency lasted for 7 years, which is no mean feat in the Entertainment Industry. Paul was a favourite at Novotel with regular customers appearing each week to listen to amazing talent. Paul has also been the resident entertainer for 2 years at Le Meridien at Rialto. Paul performs in Café Rialto every Sunday afternoon.
Paul Rettke has worked for Upfront Entertainment in various forms as a soloist, duo, trio, quartet and much more. Some of the clients that Upfront Entertainment has been represented by Paul Rettke are Hilton on the Park, Le Meridien at Rialto, Novotel On Collins, The Event Company, Peter Jones Special Events and many more.
Paul Rettke's repertoire spans all the greatest Jazz Musicians who have performed throughout the modern Jazz era.