Soul Deep
Booking / Enquiry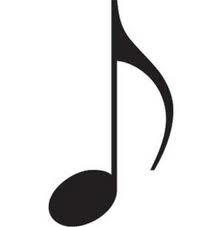 Victoria, Australia
"SoulDeep" is one of the most established Melbourne cover bands comprised of musicians who bring to you an exciting concept of Soul, Blues, Funk, Motown and Disco music.
Oh yes the musos:
Sajee: Lead Vocals and Percussion .
Has been singing and performing live for 20 years in Victoria,Interstate and Overseas. Has been lead singer in various cover bands covering jazz, blues through to soul, rock , pop and disco. Sajee is an accomplished and dynamic singer and dancer and brings the passion and excitement to " Soul Deep' with her magnetic stage presence and powerhouse voice.
Wayne Dunne: Drums and Lead/Backing Vocals . Accomplished and versatile drummer who has played in every type of band over the past 26 years from jazz, rock to swing, big band, blues and also sings!! Has worked interstate and overseas. This talented drummer provides the pulse and hearbeat to "Soul Deep."
Bill Darling- Guitar/ Backing Vocals -Has been in various cover and original acts for over 20 years,including the past 5 years in 'Gangsters of Love' and 'That 60's, 70's and 80's Show', and before that 12 years, touring extensively in 'Where's Ringo?' and 3 years in 'The Melbeats', Melbourne's premier Beatles Tribute bands. Prior to that he was in various other bands including TKO (funk /soul band), Taking Liberties, the Weathermen (sixties tribute bands). Bill has also worked in Japan doing solo, duo and band gigs for 8 months there and has been writing and recording his own songs and been involved in various original bands over that time too.
Thibaut Favalessa- Keyboard/Piano/ Backing Vocals French keyboard, singer and guitar player, and Teacher for 10 years. Studies
in France: Bachelor in University of Toulouse Le Mirail, Award of Ear training (National Conservatory of Toulouse). worked in a famous band in france: "TAKE FIVE Orchestra", played a lot of music from every country for big events all around the Europe (Airbus, Lions club, ..and Weddings) and "DYALSA", a duo/trio. Music teacher and Manager of"Noires et Blanches", music school of Keyboard Piano and Guitar (introduce and design) and manager of "Jazz'oc" a Jazz festival in Toulouse. Thibo lives in Melbourne, work sometimes with a french singer at Perth (Fashion festival in september 2008). Keyboard and Guitar teacher in two Primary school and perform every week in a french restaurant in the city of Melbourne. Espie Balila- Bass Player Played the Sydney gig circuit all through the mid to late 90's with his own acid jazz band. This was a 9-piece band including a full brass section. The band played all the Club Med and major hotel chains plus a number of special government and private functions. He has also
written and recorded a number of tracks which are registered with APRA which have or will be used on various mediums such as film, commercials, collaborations etc.. Espie also played iternationally in Asia Pacific, Western Europe and North America on various projects.