Peter Byrne - Neil Diamond Tribute
Booking / Enquiry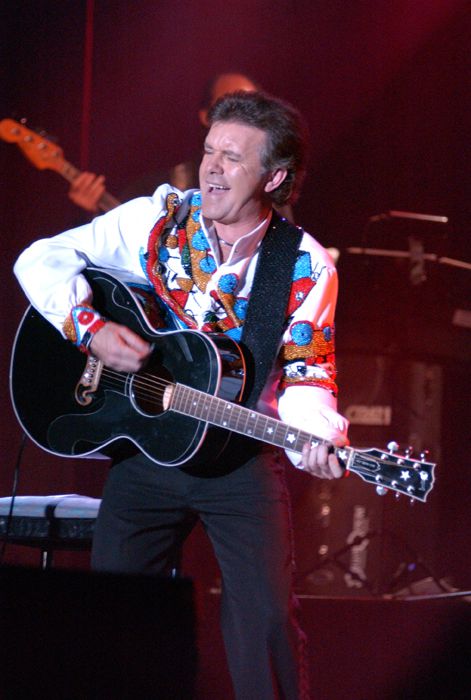 A RECREATION OF ONE OF THE GREATEST LIVE ALBUMS OF ALL TIME…
Celebrating the 40th Anniversary of the legendary recording "Hot August Night", PETER BYRNE brings Neil Diamond to you together with a 30 piece symphony Orchestra.
It is 40 years since Neil Diamond stepped on stage at the Greek Theatre in Los Angeles with a symphony orchestra and recorded what is still known today as one of the greatest epic live albums of all time.
Now that album will be re-created in its original format in a national tour by Peter Byrne and the Sydney International Orchestra, The Australian Pops Orchestra, The Canberra Pops Orchestra and the Queensland Pops Orchestra.
The show will tour through New South Wales, Canberra, Adelaide, Queensland and NSW .
Featuring classic songs Crunchy Granola Suite, Cherry Cherry, Sweet Caroline and I am I said…see the same spontaneous display of energy and sensuality of Neil diamond with the superb talents of Peter Byrne . Peter's capacity to recreate Neil Diamond to a standard that Neil himself has endorsed on many occasions hearing Peter's tribute.
Each year Peter has thrilled audiences around Australia playing tributes to Hot August Night at Sydney's State Theatre, Darling Harbour Convention Centre, Burswood Casino, Adelaide Festival Theatre and in 2010 to 4500 people at the Twilight at Taronga series with electrifying performances. With a 30 piece Symphony Orchestra Peter reenacts every song from the albums as Diamond recorded it.
Bio
Peter Byrne's career is studded with awards from the entertainment industry, acknowledging his outstanding ability to create and perform shows that take his audience on a memorable journey of songs and music. Peter's professional productions, along with a warm, sparkling personality and a delightful touch of Irish wisdom and humor, has resulted in a 'cult-like' band of dedicated fans who provide the nucleus of an audience at all of his public appearances.
When Peter first performed his production of the tribute show, 'Hot August Night', as a 25th anniversary tribute to one of the greatest live albums of all time, with a 40-piece orchestra backing him, he received a standing ovation from the 4,000 plus audience at the Sydney Convention Centre. The 'Hot August Night' tribute show has been performed every August since that first night, in South Africa, the UK, on cruise ships all over the world, and Australian venues such as State Theatre, Sydney, Burswood Casino, Perth, Adelaide Festival and Taronga Zoo Twilight venue. His orchestra show has also performed for many large corporate clients as Retrovision, CBA Awards and Victor Chaing . Peter has received seven ACE Awards and after receiving another of his many 'MO' Awards for best Production Show',
Peter is the consummate performer, at home in an intimate setting, playing guitar and singing from his wide repertoire of songs, or performing with a 30-piece symphony orchestra for a huge audience.
One thing's for sure Peter Byrne is no rough Diamond