Three Alternative Tenors
Booking / Enquiry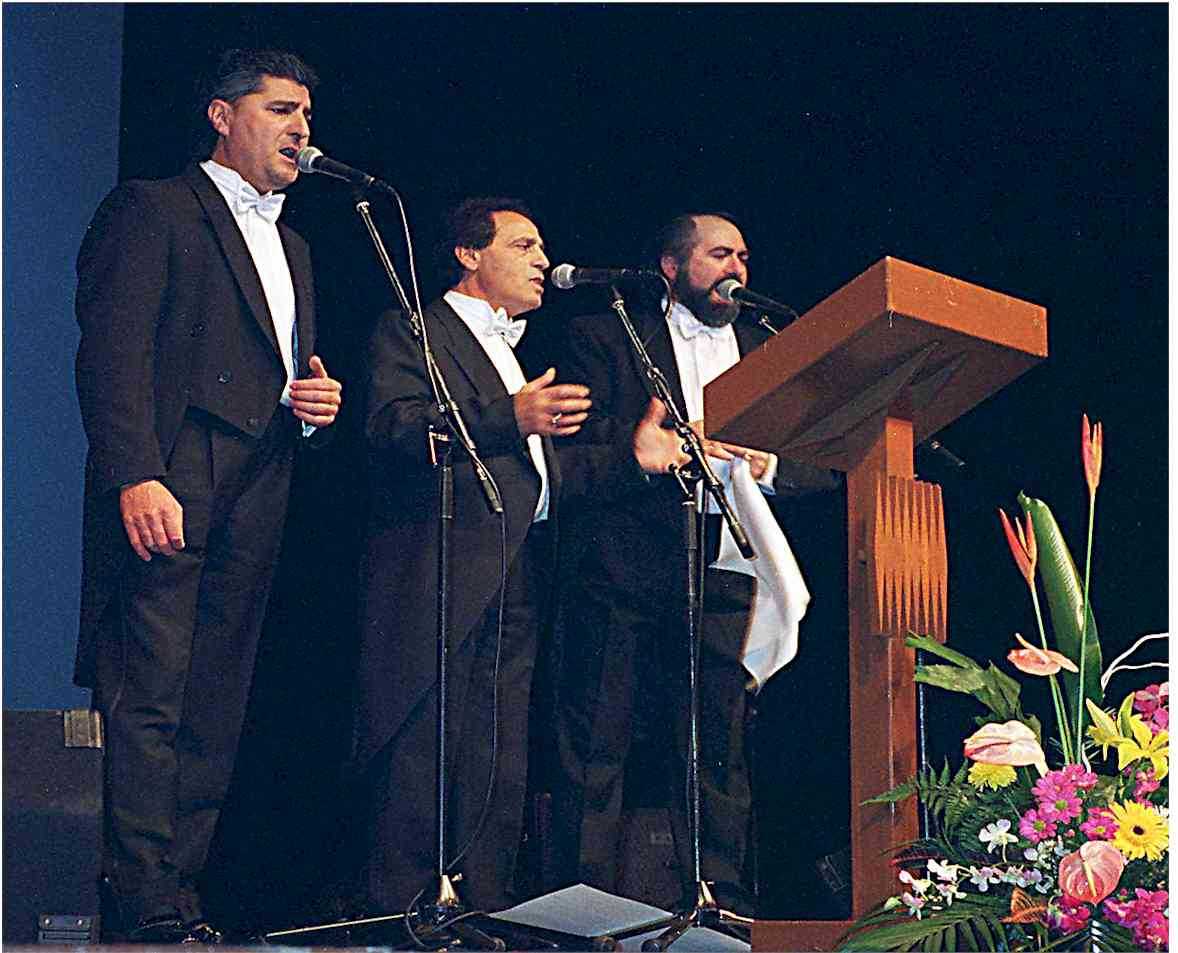 Victoria, Australia
Angelo Falcone, a most competent Cabaret Artist and a "Pavarotti" look-alike, has performed as a Pavarotti impersonator for some 12 years.
Three years ago, with the support of the Lions Club of Forest Hill, Angelo decided to do a Charity Concert at the Nunawading Arts Centre to raise funds for the Paraplegic and Quadraplegic.
Through conversation with Sandro Martino and Vittorio Sacca, two long time friends of 20 years, and also singer/entertainers, Angelo stumbled on the fact that their combined likeness to the real three tenors was remarkable; so he decided to ask them to join him at the Concert to sing some arias
and a couple of classics.
Well, the audience response was quite unbelievable; they were thrilled.
As a result, the "Three Tenors Tribute Show" was surprisingly launched.
Since then, the "Show" has pleased a lot of people; from as little as 20 at a private Corporate function to the mass of 40,000 at the M.C.G. Sandro has recently retired and his replacement is a great tenor - Lawrence Allen .
Angelo, Lawrence and Vittorio, are professional singers with years of experience as entertainers.