Shannon McGurgan
Booking / Enquiry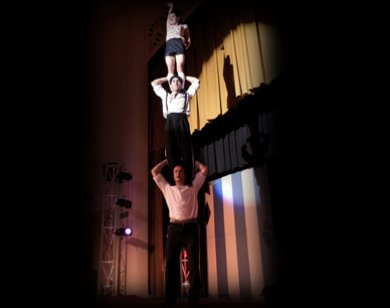 Trick Tease Circus is a raunchy, raucous & entertaining collection of misfits including a maladjusted strongman, his neurotic female compatriot & their international star. Together, they play out their chaotic roles in dazzling displays of acrobatics, precarious balances & gratuitous headstands.
Wash your stale popcorn down with warm soft drink & watch as this tight-knit unit comes undone and backstage antics erupt into recrimination & full blown fisticuffs. The only thing that holds them together is the understanding that the show must always go on.
Watch with glee as back stage becomes front stage allowing you to bare witness to Trick Tease Circus dirty laundry.