Eric the Red
Booking / Enquiry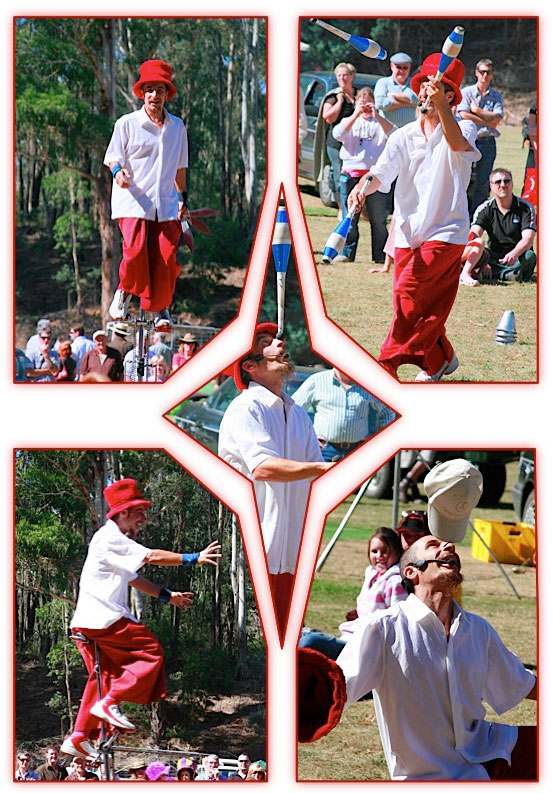 Oohh La La!!! Gather round and see one of the oldest trades in the world! Jugglers and street performers have been entertaining people on the streets and at festivals for hundreds of years! Watch as Eric gathers the crowd with mime, playfulness and inspiring music! (Well, cheesy music!) Warming to Eric's lovable character, the crowd is eager for the show to begin!

Working his way from one magic ball that dances gracefully around Eric's body, then into a flashy three, four, and five club routine! All accompanied by some upbeat old school music!

Volunteers become part of the show and assist Eric's spectacular finale on a completely self-standing slack rope rig! Once on the rope, you'll never see it again! Australia's and the worlds first! Cracking double stock whips while balancing on the rope!