Gypsy Gomez
Booking / Enquiry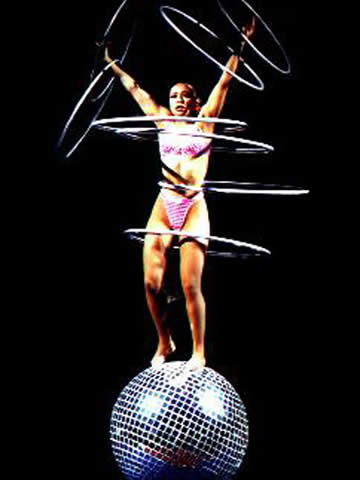 The World's Hottest Hula Hoop Queen
Originally from Argentina, Gypsy Gomez is a hot performer with a hot act envied throughout the circus world. This is the classic Hula Hoop as you have never seen it before.
Whilst balancing on a giant mirror ball, Gypsy can manipulate hula hoops all over her body in a fast paced and fun routine that is pure hot action.

And for a finale Gypsy catches and spins more than 50 hula hoops thrown to her at once making the catching of same an international record and a breathtaking feat of circus skill.