Drags Aloud
Booking / Enquiry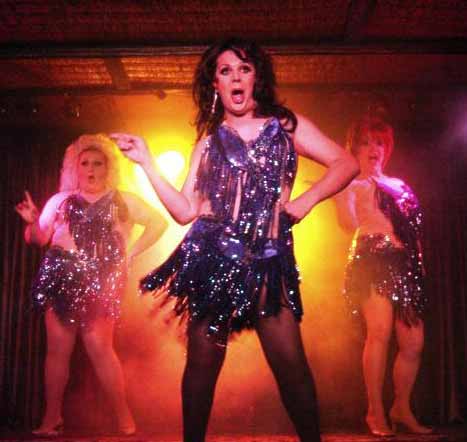 Melbourne, Australia
Drags Aloud is a dedicated troupe of professional drag performers, committed to wonderful and unique entertainment in an accessible package for people of all ages and from all walks of life. You may have already seen them at their hit Comedy Festival show, in the Androids ARIA Award winning video clip, 'Do it with Madonna', on Kath and Kim' or with Paul Hogan and Michael Caton in 'Strange Bedfellows'.

From solo and duos to larges casts in fully staged production extravaganzas in the traditional 'mimie' style. They are experienced event hosts and facilitators and excel at product launches, birthday celebrations, hen's parties and special events. They bring colourful and elaborate costumes and that 'larger than life' presence that audiences love!
Concentrating on the comedic, not the coarse, they are sensitive to audience expectations and lifestyles, they provide a touch of difference with memorable entertainment for all ages.
The facts speak for themselves; International Experience, Corporate productions for international and local clients, Product launch identities, Sell-out Shows, Honorable mention Director's choice award, Melbourne International Comedy Festival, Rainbow Award Best Drag Show, Renowned costume and show experience, Stage, Television Video and Film. But you'll find that the laughter and applause of their audiences is always the best recommendation