Lehmo
Booking / Enquiry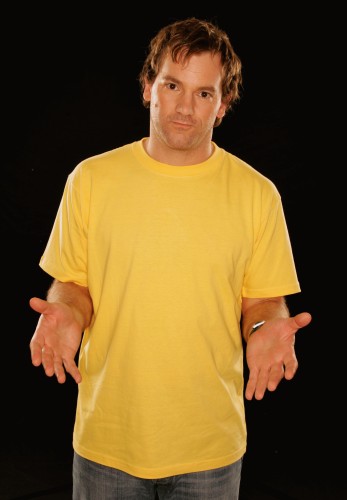 International
Believe it or not, Lehmo started off his professional life as a Chartered Accountant. For many years – he says too many - Lehmo lived his life crunching numbers…until he found the world of entertainment. Now, Lehmo spends his time working as a corporate comedian and MC, as well as entertaining the state and nation through his regular spot as one of the co-hosts on SAFM's Breakfast Show and Network Ten's Before the Game.

Lehmo is one of Australia's most experienced and widely traveled comedians and finds himself waking up at a ridiculous hour and having a listening audience at 6am each weekday morning on SAFM's Breakfast Show – Milly, Lehmo & Louie.

Aside from regularly headlining the top venues in Australia, Lehmo's extraordinary knack of making people laugh has seen him jet around the world to excite audiences in New York, London, Edinburgh, Johannesburg, Kuala Lumpar, Singapore and Hong Kong.
Lehmo even made a special trip to the Middle East to entertain the troops and on his return, treated the Australian public to an exceptionally unique show, Christmas in Baghdad, relaying tales of flying in black hawks over Baghdad, meeting the troops and eating Maccas in Kuwait.

Overseas television demand for Lehmo has seen him appear on England's BBC TV Comedy Showcase and as a regular compere on Britain's longest running television stand up show Stand up Live. Lehmo has shared the stage with the likes of Kenny Kramer (the original Kramer), Damon Wayans, Rich Hall, Merrick & Rosso, Jimeoin, Greg Fleet, Ross Noble, Adam Hills, Wil Anderson and Dave Hughes.

Having worked as a Chartered Accountant both in Australia and in London before taking up comedy full time, Lehmo is perfectly qualified to perform at Corporate Functions. Lehmo also has a wealth of experience as audience warm up for the recording of various television programmes.