Martin Ralph
Booking / Enquiry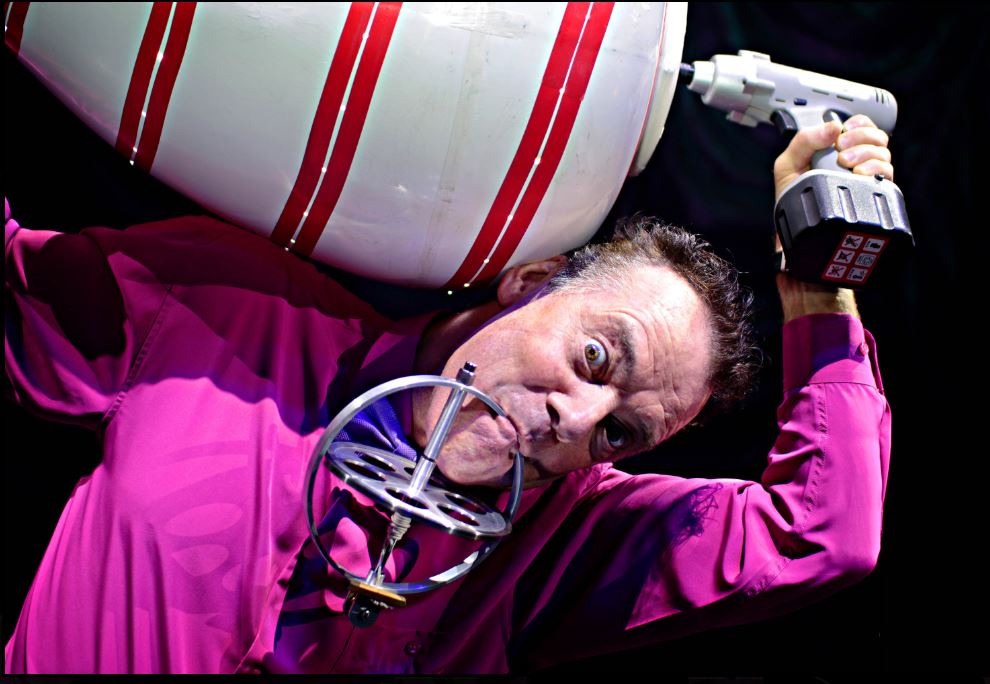 When rare skills, mad science and friendly comedy collide!
For over 20 years Martin Ralph has been a Unique World Class International Performer. During this time Martin has perfected his original, impossible to compare performances. Clean, clever comedy mixed with authentic rare skills such as rope spinning, yoyo specialties, whips and amazing gyroscopes to name just a few of his bespoke skills. Delighting audiences as he shares his world record breaking talents using his huge, self-designed, handcrafted spinning tops.
This act is totally unique; no wonder Martin leaves his audiences wanting more!
Thanks to his elite Olympian athlete and coaching background Martin is aware of what is required to professionally prepare, entertain and captivate any audience. Comedy incorporating Mad Science, Marvelous Inventions, Rare Skills, Personalised Friendly Humour, Bespoke Props and Tailored Motivation is what makes Martin Ralph totally unique and has Martin's audiences constantly providing him with standing ovations. See videos of Martin on stage here and here!
Testimonials
"Well done Martin, you were fabulous." - Liz Sullivan, Hilton Hotel Melbourne.
"Interacted with the audience brilliantly." - Michael Baker, The Décor Corporation Pty.Ltd.
"I would highly recommend Martin as an excellent entertainer for any corporate event." - Lavisha Kapoor, VET Development Centre.
"Thank you for making our Corporate Golf Day such a success." - Noel Wolf, Norwich Union.