Marty Fields
Booking / Enquiry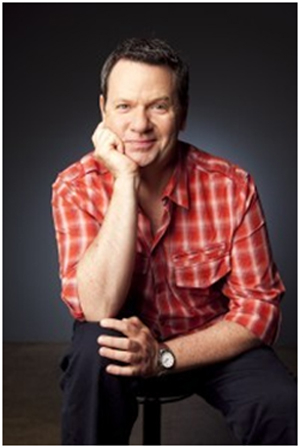 Melbourne, Australia
Marty Fields is a versatile, widely experienced comedian and presenter - a valuable asset to any event.

His excellent work ethic, commitment to quality and service - combined with his high profile generated by extensive television work - make Marty a smart choice for your next corporate gathering.
As a Comedian - Marty Fields is a rapid-fire power station of material and one of the genuine big guns on the Australian comedy circuit. He began his stand-up career in 1987, playing the comedy circuit in hotels and clubs all over the country.

Well recognised from his five years on Hey Hey it's Saturday, The Battle of the Sexes, Blankety Blanks or his character Roy Holland on Blue Heelers, Marty has a comedy radio show that is networked to over a 100 stations nationally. As the best selling author of three comedy books, Marty is recognized as Australia's authority on one-liners for every possible topic. His corporate comedy performances have been praised for the past fifteen years by regular clients such as Toyota, Coca Cola, McDonalds, Ford, The AFL, BHP, Telstra, Shell, IBM, Beaurepaires, and Cadbury.

An accomplished pianist and songwriter, Marty has produced many specialized songs, jingles and music for events and companies and individuals, as well as being able to add piano/vocal comedy to his standup performances.

Recently nominated for a Mo Award as the best stand-up comedian in the country, Marty is considered one of our great comedy exports, and has just returned from his third tour of the United States. His attention to detail as well as his ability to tailor his act content to suit all types of audiences and tastes without sacrificing laughs, sets Marty apart as the premier corporate comedian in Australia.
Being able to alter his style to suit the specific requirements of every brief is an asset that separates Marty from other corporate presenters.

He is experienced, meticulous and entertaining.
As a Host/MC - Marty combines his unique style of humour with a finely tuned sense of propriety and occasion. His attention to detail, charisma and twenty years involvement in prestigious corporate events, makes Marty one of the most sought after MCs in the country. He has hosted successful and diverse functions for most major corporations, both in Australia and overseas, including CUB, Castrol, PGA Tour of Australasia and TT Line. Marty has presented many awards nights including the ADMA Awards, A.G.C. Awards, Network Video Awards, Australian Greeting Card Awards and the NSW Retail Awards, as well as various major sporting events and fundraising auctions.