Daniel Gassin Duo
Booking / Enquiry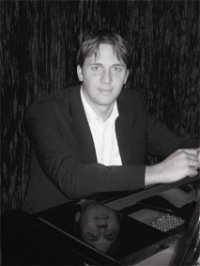 In 2007 Daniel was the sole Australian to reach the finals of the Bosendorfer Jazz Solo Piano Competition at the iconic Montreux Jazz Festival in Switzerland.
In 2008 he was selected to participate in the Jazz & Creative Music Workshop in Banff, Canada, headed by Dave Douglas. In the same year, the Daniel Gassin Trio released its second album, "Crossover" recorded with Mal Stanley for ABC Jazztrack, on Vorticity Records.
In 2005, 2006, 2009 and 2011 Daniel toured Western Australia. He has also toured New Zealand each year between 2006 and 2010.
In 2010, Daniel's trio performed at the Dubai International Jazz Festival and the Queenstown International Jazz Festival. Daniel also performed at the Wangaratta International Jazz Festival with saxophonist Andy Sugg, and toured South Australia and New South Wales with trumpeter Pat Thiele and drummer Aaron McCoullough respectively.
Daniel has performed with US jazz greats greats Dave Liebman, John Riley, George Garzone and Bob Sheppard, as well as many of Australia's finest jazz musicians including Cam McAllister, Craig Simon, Aaron McCoullough, Pat Thiele, Ben Robertson, Hugh Stuckey, Anton Delecca, David Rex and Andy Sugg.
The Daniel Gassin Sextet's debut album has just been released to critical acclaim, widespread national radio airplay and a nomiation for Best Independent Jazz Album at the 2011 Jagermeister Independent Music Awards.
Daniel Gassin is a Yamaha artist.