Kevin Grise
Booking / Enquiry
Kevin first became interested in the concept and power of hypnosis while in the U.S Navy in 1975.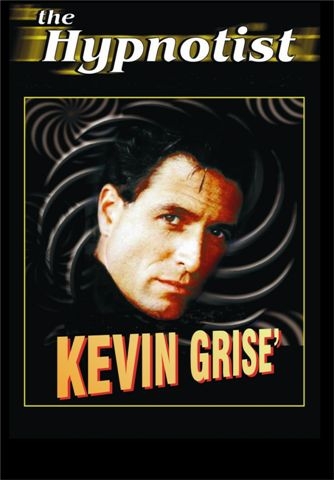 Whilst a paramedic he trained in clinical hypnosis for pain control during minor surgery and painless childbirth. Implementing and witnessing the results of this impressed and intrigued him so much that he began and completed a Degree in Counselling Psychology.
Kevin decided to extend his knowledge of the human mind by becoming a Certified Hypnotherapist and further to that was inducted as a member of the American Council of Hypnotist Examiners.
Kevin ran his own successful hypnosis practice from 1984 - 1991 again first hand implementing and witnessing the power of hypnosis to help people achieve their desire or overcome challenges in their life.
Over the past 10 years Kevin has been in the International Modelling / Acting Arena having worked as a model/actor all over Europe and now here in Australia. He has appeared on numerous international billboards/magazine advertisements and television commercials.
Since living in Australia Kevin has had small parts on local television including three appearances on Channel Nine's 'Surprise, Surprise'.
Combining his Hypnosis training and experience with his performance ability has placed Kevin Grise in great demand as not only an entertaining hypnotist but also as a hypnotist that can bring the best out of all who witness his presentation.

Kevin was a facilitator from 2000 to 2002 at the Australian Hypnotherapy Training and Counselling in Box Hill in the capacity of course presenter/advisor and had a profound effect on all those he had taught.
He recently performed at the Mind, Body and Soul Expo here in Melbourne where literally hundreds of people experienced Kevin's astonishing ability to entertain and utilise the power of hypnosis to help people get what they want out of life.
Trish McBurnie from DWS Advanced Business Solutions said "Kevin Grise produced an outstanding show that provided our staff with engaging entertainment. I would highly recommend Kevin for Corporate Functions. The show was truly amazing".
Recently a client told Kevin: "It's hard to find an entertainer who will satisfy company requirements and employee expectations!...Especially an entertainer that is ... novel, fun and humourous...and guaranteed not to offend any of the guests!"