Simon Coronel
Booking / Enquiry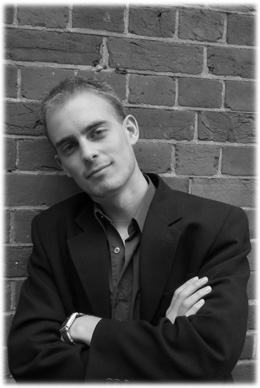 Simon discovered magic and illusion quite late in life (relatively speaking) in his first years at Melbourne University. Fascinated as he was by the technical and psychological arts of illusion, he found the "traditional" face of magic incredibly uninspiring.
When he finally turned professional after four years of intensive training, Simon sought to present his material in ways that were more genuine and sincere. Sophisticated without being pretentious or patronising. Entertaining without being cheesy. It was a strange and unusual approach to take with magic, but somehow the audiences he worked for seemed to appreciate it.
Since then he has won multiple awards for his performances, acted as illusion/technical consultant for the feature film "Twist" and the award-winning shows "Sucker" and "Sceptic", performed the first recorded card trick on ice, starred in two London West End shows ("The Magic Cavern" and "Maestro"), and performed in six countries across three continents.
His corporate clients include Pfizer Pharmaceuticals, Monument Tools, BP Oil UK, Credit Suisse First Boston, Benchmarking Plus, Company Pictures, and many more. To date, all have been extremely satisfied with his unique brand of entertainment.
He also thinks that biographies like this often sound way too serious, but it's hard to write a funny one without it sounding unprofessional.