David Allardice
Booking / Enquiry
David Allardice . Pianist and leader, performs Latin and jazz instrumentals with various percussionists and Michael Mathews on fretless electric bass.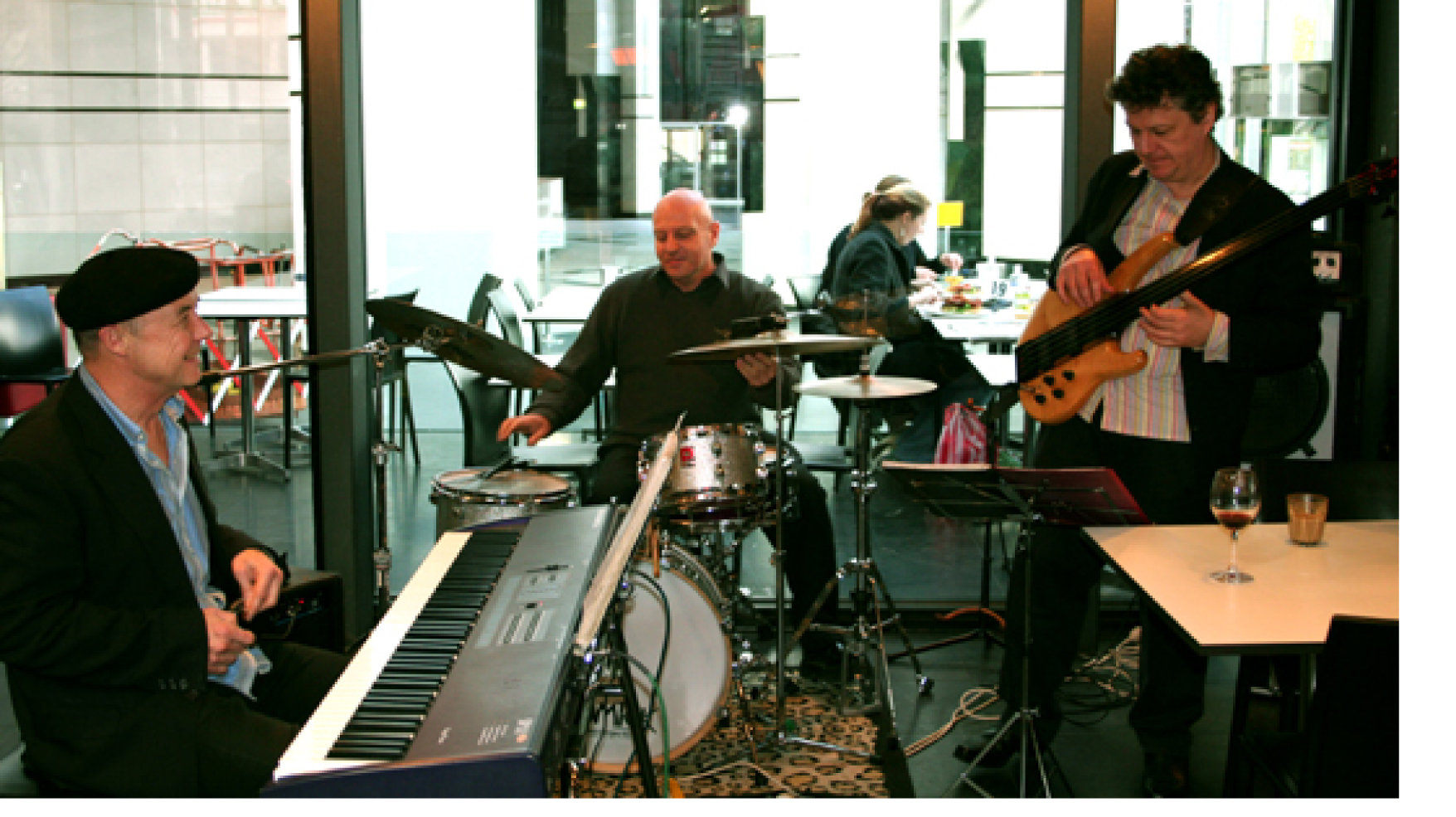 The trio plays Cha Cha, Bolero, Danzon, Mambo, Son montuno, Guajira, Bossa Nova and Samba. The Latin jazz arrangements are smooth and hot and the jazz standards are always swinging.
David Allardice Piano,has been on the scene with many local jazz acts including Swinging Sidewalks, Wilbur Wildes Blowout, The Pearly Shells, Movin and Groovin Orchestra. He has toured with many acts including:
Ian Moss, The Seekers, Rolf Harris, Cila Black, Jane Clifton and performed regularly in the studio bands for Hey Hey its Saturday, New Faces, The Big Gig, Don Lane Show .
He has performed for plays and musicals such as Cats, Chorus Line, Mikado, H.M.A.S Pinaforte, David Atkins Dynamite, Rocky Horror Show and written music for and played on numerous recordings for Hans Poulsen, Marc Hunter, Linda George, Leon Berger, Mike Brady, Joe Dolce, Melbourne Theatre Company.
David has been playing regularly in many of Melbournes Latin bands including Del Barrio, Sambumbia, Brazjaz, Bahia, La Cura, Descarga and continues to build on the knowledge gained from a study trip to Cuba where he had some valuable piano lessons and firsthand exposure to Cuban music.
Also, as a member of Brazjaz, led by percussionist Carlos Ferreira from Rio, he learned the rudiments of Samba and Bossa Nova and performs with respect to the clear definitions between the music from Cuba and Brazil.
Recently he has provided bands for the Commonwealth Games, performed with the Spring Quartet for the Australian Jazz Awards and performs regularly with The Peak Trio, Steve Purcells Pearly Shells, the Cuban ensemble Sambumbia and an eleven piece salsa band Bahia.

Drummers for the Peak trio vary according to the event and can consist of a drummer on full kit or conga player with sundry percussion.
Michael Mathews Bass, has extensive experience over a broad range of musical categories including international acts touring Australia, TV work and musicals. His fretless bass accompaniment and soloing produces a round warm tone.
The Peak Trio is a recent formation. The piano, bass and drum lineup can be an ideal size for many venues and gatherings.
Attention is always paid to room acoustics, volume and ambience with an emphasis on listening comfort and the creation of a balanced sound within the environment.