Judi Connelli
Booking / Enquiry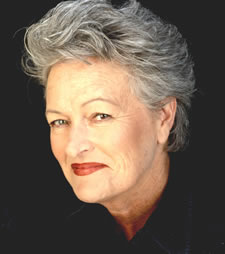 Judi Connelli is one of Australia's most versatile and respected performers. Her diverse career encompasses opera, operetta, theatre, musicals, television, cabaret and recording.
For Opera Australia her roles have included Mrs. Lovett in Sweeney Todd, Katisha in The Mikado, Golda in Fiddler on the Roof, Zozo in The Merry Widow, The Duchess in The Gondoliers, Mrs. Pearce in My Fair Lady and The Old Lady in Leonard Bernstein's Candide. Her musical theatre repertoire includes Carlotta Campion in Follies, The Witch in Into the Woods, Matron Mama Morton in Chicago, Mama Rose in Gypsy, Fraulein Schneider in Cabaret, Norma Desmond in Sunset Boulevard and Aunt March in Little Women. In 2010 Judi performed the role of Mrs Peacham in Victorian Opera's The Threepenny Opera.
In solo concert performances, Judi has appeared with both Melbourne and Sydney Symphony Orchestras and, as one of The Three Divas, has performed with the Adelaide and Tasmanian Symphony Orchestras. She has also performed in concert throughout Australia with Australia's Leading Ladies.
Her cabaret shows have brought much success throughout Australia and internationally. Following a triumphant appearance at the New York Cabaret Convention in 1995, Judi returned there in 1997 to sell-out concerts at the Weill Recital Hall (Carnegie Hall), Club Eighty Eight and the famed Oak Room at the Algonquin Hotel. In 2001 she presented her one woman biographical show Back to Before in the New York Town Hall. Back to Before was recorded on ABC Classics and was nominated for an ARIA Award.
She has received numerous awards including an Order of Australia for her contribution to the Performing Arts and various charities.
Judi is currently performing the role of Miss Andrews in Mary Poppins