Daryl McKenzie Orchestra
Booking / Enquiry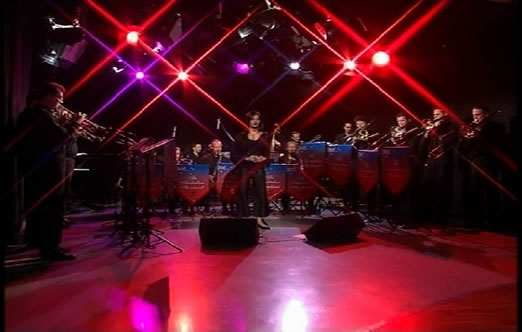 Australia
The Daryl McKenzie Jazz Orchestra began in the early 80's as both a function band and a performance opportunity for promising young jazz musicians. The band has been critically acclaimed for their musicianship and polished professionalism.
In 1992 Daryl McKenzie took over the role of Musical Director of the Nine Network's "Hey Hey It's Saturday" and for the next 8 years the Hey Hey Band performed with international artists such as Tom Jones, Joe Cocker, Barry Manilow, Bonnie Raitt, Trisha Yearwood, Ernie Watts, Martin Taylor and Randy Crawford; as well as Australian artists such as Tina Arena, Human Nature, Tommy Emmanuel, James Morrison, Dale Barlow, Joe Chindamo, Paul Grabowsky, Rhonda Burchmore, Debra Byrne and Marcia Hines to name a few. Not many bands can boast performances with Samuel L Jackson, Shane Warne and Grant Hackett!
The band toured internationally to the USA and Malaysia and also performed to large concert audiences in Perth, Adelaide, Darwin, Sydney, Gold Coast and Ayers Rock. Since the end of the television regular stint, the Daryl McKenzie Jazz Orchestra has continued to perform at corporate functions and major events including the Melbourne Grand Prix, the VAC Federation Australia Day concert and Morning Melodies, the Sounds of Christmas for the Salvation Army, the premier of the movie "Ned Kelly", the reopening of the Adelaide Casino, and was featured at the Castlemaine State Festival, the North Queensland Jazz Festival in Mackay and Jazz in the Vineyards at Morningstar Estate. The Jazz Orchestra has also featured on the soundtracks of several movies such as "Hating Alison Ashley", "Strange Bedfellows", "After the Deluge", "The Wogboy", "After the Rain", "Two Hands", "Love and Other Catastrophes" and AFI award winning scores "Bootmen" and "La Spagnola". The orchestra also featured on an AT&T TV advertisement broadcast on US television during the Superbowl. Australian Television appearances include GMA, the 2004 AFI awards, Dancing With The Stars, and the Good Friday Appeal. Many of the band's members supplemented the Harry Connick Jr Big band at the Allan Border medal night this year.
In 2002 Daryl McKenzie took over the Australian Showband which had backed many local and international artists including: Peter Allen, John Denver, Linda Ronstadt with Nelson Riddle, The Electric Light Orchestra, The Four Tops, The Temptations, and the late great Ricky May to name just a few. In 2002 The Australian Showband toured as the orchestra for Ray Charles and support artist Rene Geyer. In 2000 The Australian Showband was chosen to tour as the orchestra with The Ultimate Rock Symphony (starring among others, Alice Cooper and Roger Daltry), Jerry Lewis and for the Australian Dancesport Championship. The Australian Showband now works as the Daryl McKenzie Jazz Orchestra performing once a month at the Apartment with guest vocalists including Nina Ferro, Nichaud Fitzgibbon, Allison Wedding, Yvette Johansson and Wilbur Wilde.