Hit Factory
Booking / Enquiry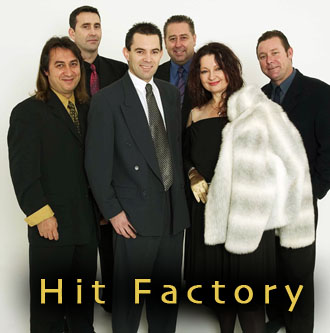 Hit Factory is a 6 piece entertainment & comedy sensation. Their magnetic energy draws you to the dance floor ensuring you are kept dancing & laughing all night long to the pop hits of the last 4 decades & now.
Hit Factory, who also perform as the Generals Of Dance, will make your functions an absolute HIT, with exciting audience participation, authentic 70's & 80's costume changes, world class showman and musicianship talent you will never forget.
Hit Factory can even theme your corporate event to meet your needs…From Star-Trek to James Bond a costume for every occasion.