Noisy Neighbours
Booking / Enquiry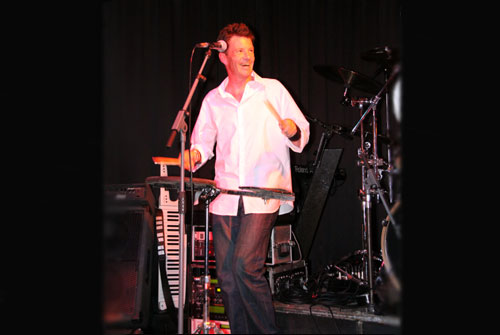 Noisy Neighbours is Melbourne's leading show band for the last 15 years, and have built up an amazing repertoire of artists, songs, parodies, and costumes. Supplemented by musicians from other major cover bands around Melbourne, Noisy Neighbours are all singing, all dancing, and their music ranges from 60's to 90's. They are capable of catering to the most intimate dinner party, to a sit down rock cabaret show, through to a full blown, tie your mother down, lock up your sheep, rock and roll concert.
So for a once in a lifetime opportunity, don't settle for any look-a-like...settle for all of them in one package...Noisy Neighbours.
Some of the parody artists you can expect to see...
ABBA, AC/DC, Bee Gees, Jimmy Barnes, Beatles, Divinyls, Elvis, Gary Glitter, Grease (the movie), Guns & Roses, Michael Jackson, The Jacksons, KISS, Tom Jones, Madonna, M.C. Hacksaw Meatloaf, John Melloncamp, George Michael, Priscilla (the movie), Prince (the artist formerly known as Kevin), Rolling Stones, Freddie Mercury, Suzie Quatro, Queen, Tina Turner, Village People, and the list goes on...