David Helfgott
Booking / Enquiry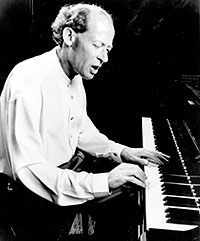 David Helfgott is truly a living legend. Over half of a century, his life has taken some of the most improbable turns imaginable. As early as the age of five, many began to realize that David had a gift with his piano playing ability. He was nothing less than a child prodigy. Throughout the early years of his life, he earnestly went about the studies of music and managed to win numerous awards for his prowess with the piano.

Unfortunately, things took a turn for the worse around 1970. Illness overtook David for well over a decade. During this time, the professional concert platform was not a part of his life and he lived a life of obscurity--deep in the heart of Australia.
Things finally started to change in the early 80's. David's enthusiasm for the piano began to pick up again and he met a wonderful woman by the name of Gillian. He truly had a "shine" for both of these things. Within a few years, David had married Gillian and made a triumphant return to the world of classical piano.

Today, David and Gillian are happily living in their homeland of Australia. David continues to tour throughout the world and in 1996, a full length motion picture was made about his life. This movie, Shine, had a tremendous impact on audiences and went on to garner numerous Oscar nominations, one of which it even won.