Tara Moss
Booking / Enquiry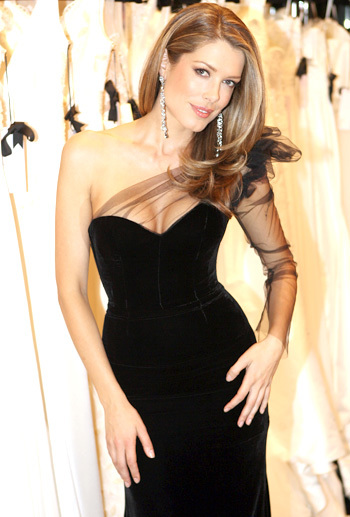 Tara Moss is the unique combination of successful fashion model and best-selling author! As a "Jill-Of-All-Trades", Tara is known as much for her award-winning talent as a writer and her quick wit as a public speaker and television personality as she is known for her beauty. Born Canada, she travelled the world as a top model for almost a decade before becoming a resident of Australia in 1996 where she is now a celebrated writer, model, actor, presenter and television personality.
Tara has earned a Diploma from the Australian College of Journalism, and her writing has appeared in the nation's top publications. Her works have included a year long true-crime column called "Noir" in Australian Style magazine, which chronicled her hands on research into forensic psychology, criminal investigation, ballistics, pistol shooting, and surveillance. Tara's first novel, the gripping psychological thriller, Fetish, published by HarperCollins, hit the best seller lists and was nominated for the Ned Kelly Award for best first novel. She designed her own artwork for the cover of Fetish, and narrated the unabridged audio book version. Tara has also optioned the feature film rights. Her second novel Split, the sequel to Fetish, was released in Australia in March 2002 and both novels have since been released in North America. Tara's short stories Psycho Magnet and Know Your ABCs' have won multiple awards, been published across Australia and have been incorporated into the creative writing programs of schools in Australia and New Zealand.
Tara is a regular on Australian television, her appearances include hosting a GNW Debate, being a panelist on Beauty and The Beast and Geoffrey Robertson's Hypotheticals, and appearing on Escape With ET, Good Morning Australia, Entertainment Tonight and Getaway. She also hosted a segment of the 2000 Olympics for Canadian television, and has appeared as a guest on a variety of international programs. Tara is a dedicated patron of The Royal Institute for Deaf and Blind Children, and is actively involved in fundraising events for numerous charities including the Variety Club, the Cancer Council and the the Heart Research Institute, She loves travel and a good debate, and the opportunities afforded by her varied areas of work and study.
Tara is in constant demand as a master of ceremonies and speaker. Recent engagements have included major hosting roles for Versace, Moet and Chandon and the Miss Italia Finals. She has also been a feature speaker at the Melbourne Writers' Festival, the Popular Writing Festival and the Sommerset Festival of Literature. Her endorsements have included being the face of Nivea Haircare. She is a polished presenter with so much to offer in the corporate communication or endorsement areas.