Matt Wobbly
Booking / Enquiry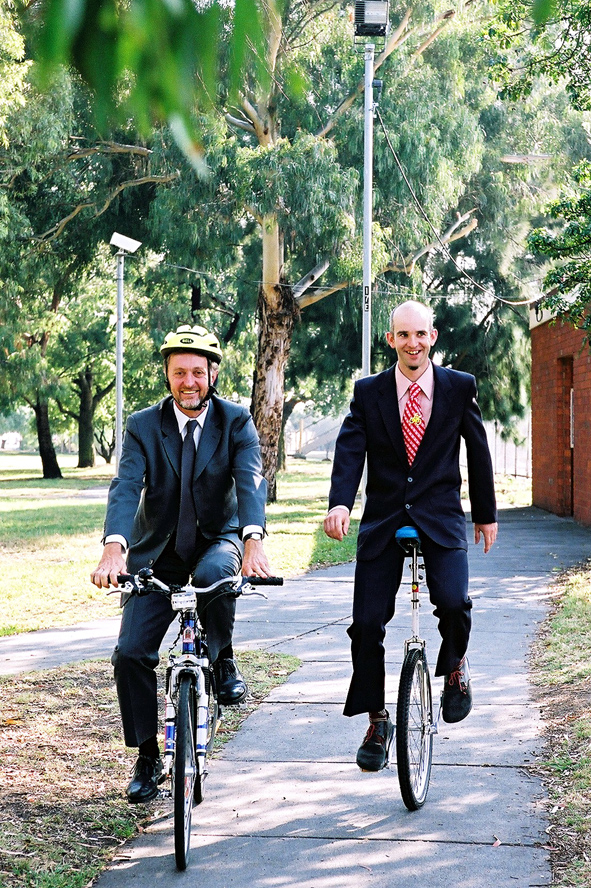 Mr Wobbly likes to be with other people. He wants to show them how he is a good juggler, but when he tries to put his hat on his head it just won't stay there, instead it rolls all around his body. For his next trick he might reach into his blue suitcase and even he doesn't know what might come out .
Sometimes it's Balloons, sometimes it's a magic trick or maybe his 50 year old lunch. Nobody ever wants to eat the lunch, but Mr Wobbly might have a nibble.
Next he could ride his bicycle, it's very small and he can barely fit on it. He also likes to ride his unicycle he is the Australian champion at riding backwards!
Mr Wobbly is the creation of Matt Wobbly, a performer who lives in Melbourne, Australia. Matt has been delighting audiences with Mr Wobbly and other characters for ten years, throughout Australia and Asia. Matt has many different skills that can entertain your audience.
Juggling, Stilt Walking, Unicycling, Mini Bicycle, Balancing, Hat Tricks, Fire, Comedy and clowning.
He can also perform in any character that you have in mind.