Moveable Feasts
Booking / Enquiry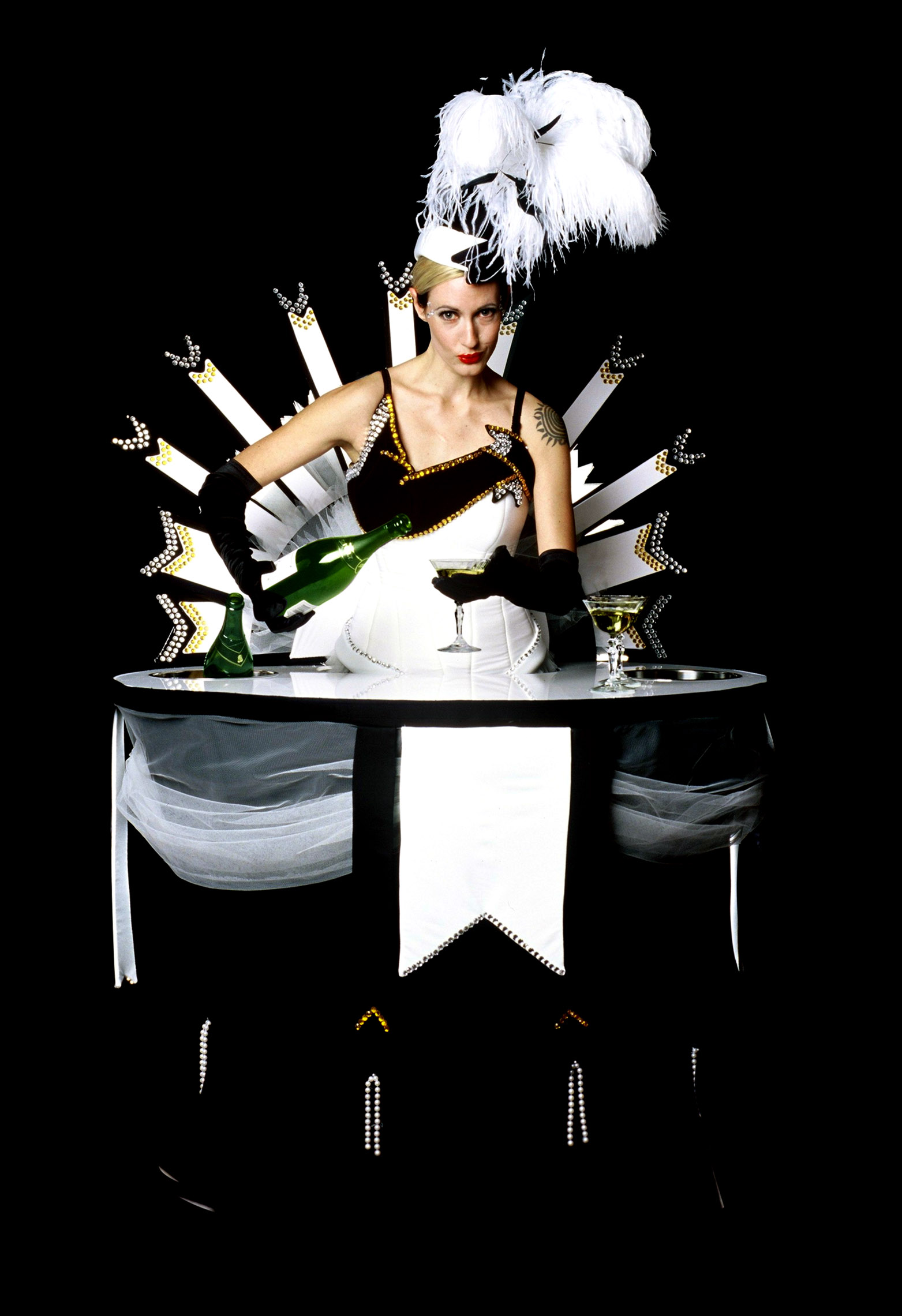 Gale and Vallance present Moveable Feasts- reinventing the table!
Moveable Feasts is the ultimate food presentation, combining décor and performance art. The Moveable Feasts characters are- a Japanese 'Geisha', a baroque 'Duchess', a stylish 'Paris Coco' and a cabaret star, 'Maraschino' whose torsos are seamlessly nestled in the middle of tables, so that there is no separation between the character and her table. The Moveable Feasts move- effortlessly on wheels among your guests inviting them to interact and enjoy the food and drink. They are glamourous and elegant, creating an entrancing effect reminiscent of magical realism. They are capable of complimenting even the most neutral of settings. Moveable feasts suit- almost any event, from small intimate occasions to big events and launches. They can be created in specific colours and styles, allowing clients to display their unique product or delicious catering with dramatic impact. We have public liability insurance. Contact Amy Gale for information and bookings.
Singing feasts
Singing feasts are available on request and come in any of the characters above. They come with one song can do as many as you require for an extra cost. They work well with a big entrance to perform a special song to a guest of honor or couple. Is suitable at weddings, birthdays or special occasions or roving in a festival environment. We use singers who are versatile from Cabaret to Opera.
Serving suggestions – Birthday Cake, cake, special gift, food and drinks.