Not so Little Bo Peeps
Booking / Enquiry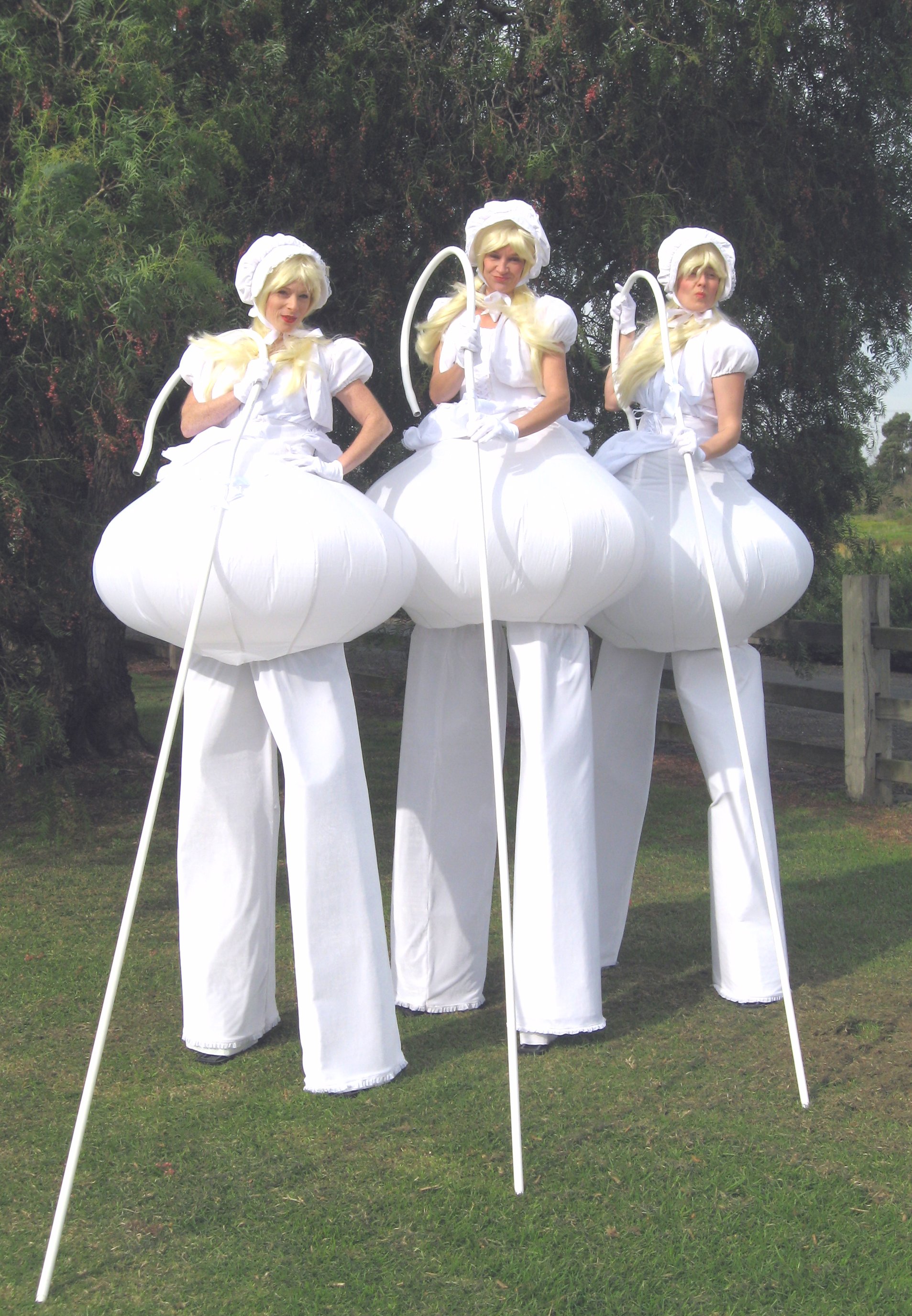 Melbourne, Australia
The Not so Little Bo Peeps are towering, blond beauties and if they cant find sheep, they're happy to herd people by hook or by crook! These fabulous ladies weave their way through a crowd and they'll take any sheep they can get, so beware if you're wild and wooly or on the lamb!!
A splendid vision in white, the Not so Little Bo Peeps are comically engaging.
So prepare to grin sheepishly and book them before they get the flock out of here!