Sparkle Darling
Booking / Enquiry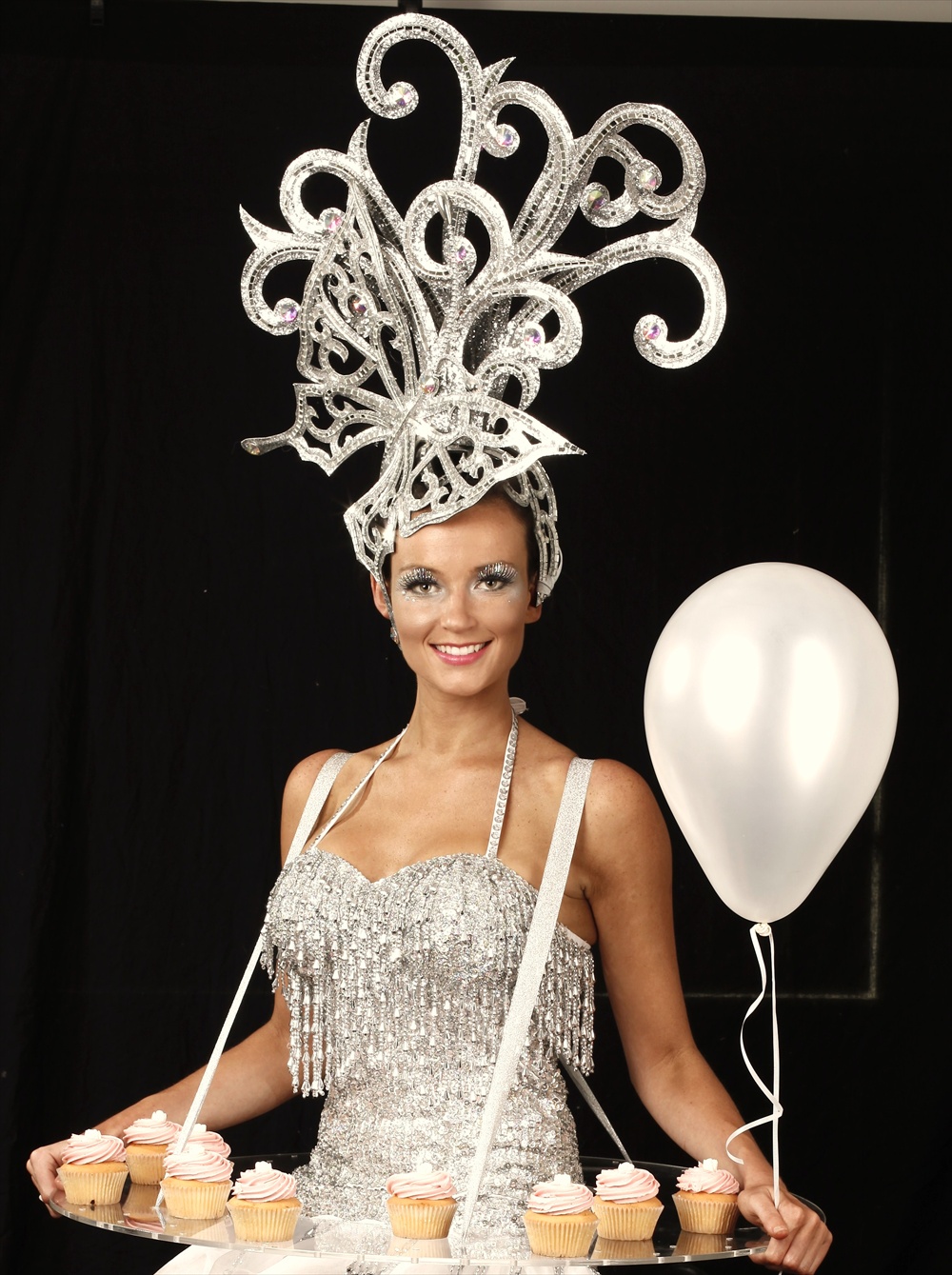 Melbourne, Australia
Starlight star bright, the first star I see tonight.
Sparkle Darling is a glamour puss with overwhelming star appeal. Her fully sequined costume truly sparkles, dazzling guests and lighting up the room. Light dances off her beaded flapper style dress and extraordinary head piece. Guests will be spellbound rays of beauty exploding from her direction.
The 'appetiser darling' collection provides living table acts that serve a novel way of displaying food. Each dazzling costume is worn by an incredibly beautiful, bubbly performer who is sure to have you guests dizzy with sugar.
Other 'appetiser darlings' in the collection include Flossy darling, Bravo Bouquet and Christmas Canape as well as the Bravo Burlesque range.
Here is another photo of Sparkle Darling!