Tubby the Robot
Booking / Enquiry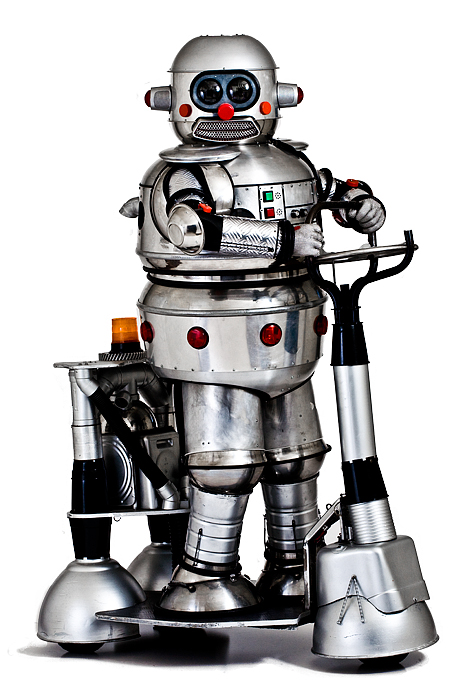 Melbourne, Australia
Tubby the Robot is a stand-out character act: quirky, charming & programmed to delight any crowd.
As one of Australia's premier character acts, Tubby the Robot takes interactive character performance to a whole new level. The act stands apart from other 'big suits' and highly visual acts - for one thing, Tubby talks. And talks! People love chatting with him, enchanted by his quirky, offbeat view of the human world.
Tubby is committed to delivering performances that excite the imagination and encourage participation. A chance encounter with Tubby the Robot is a truly unique experience that your audience will not forget. This lovable, playful character is remarkably popular with kids and adults alike.
Tubby the Robot has been a featured performer at hundreds of events in Australia and overseas in the past 10 years. The work is highly developed and adaptable to a wide range of environments: from trade fairs and product launches to shopping centres, festivals and major public events. Alongside roving performance, Tubby is also available as a novelty MC and can tailor-make performance to suit any environment or theme.

OPTIONS:
Tubby the Robot - Solo
Tubby the Robot will thrill and delight any audience, as he walks and talks his way around. An incredible spectacle, yet delightfully intimate.

Tubby & L'il Tub
Tubby's out for a walk with his baby, 'L'il Tub', who rides in a restored 1960's nanny's pram. The pair had better find a 'Recharging Centre' before L'il Tub goes flat! This option is adorable and very accessible, particularly for families with young children.
Tubby on-board his Electro-Scooter
Tubby creates a huge impact as he rides aboard the Electro-Scooter, stopping regularly to chat with the crowd. This option gives Tubby a massive range, suitable for the largest venues.
Tubby goes Shopping
Tubby's on a shopping mission, always on the look out for a bargain - perhaps some rechargeable batteries for when he's feeling flat or a new toaster (a delicious morning tea treat!). He chats with shoppers and store holders as he goes, and keeps the show moving along so that everyone can carry on with their mission – TO SHOP!
Tubby & Flapper the Fish
Tubby takes his pet fish "Flapper" for a walk. Tricky, coz fish don't have legs, so Flapper travels in a water-filled fish mongers trolley, emerging regularly for a pat. Flapper is an impressive and groundbreaking animatronic puppet, waterproof, wireless and very friendly. Available 'Dry' for indoors or 'Wet' for outdoors.