Rohan Powell
Booking / Enquiry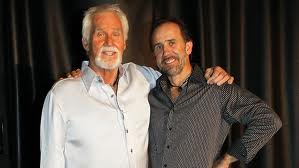 Rohan is one of Australia's most multitalented performers who is held in the highest regard by peers and public alike. Formally trained as a baritone at the Adelaide Conservatorium of Music, Rohan has worked in a number of SA based bands and duo's, touring interstate and working the live music scene.
Rohan's performing talents extend to radio voice-overs for austerio and national TV and radio commercials. He has appeared in a number of theatre productions, singing and acting his way through a variety of roles in contemporary musicals as well as Gilbert and Sullivan Operettas.
As a member of Adelaide's top duo 'Rohan & Polly' and as the lead vocalist and guitarist with Adelaide's exceptional 11 piece corporate act 'Acoustic Juice', Rohan's reputation is unsurpassed in providing outstanding entertainment.